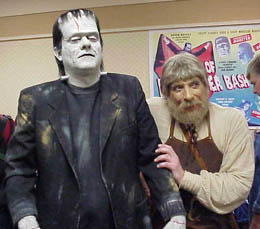 Ygor and the Monster meet again and welcome attendees to Monster Bash 2001. Frank Rios and Mike Thomas as the gruesome twosome.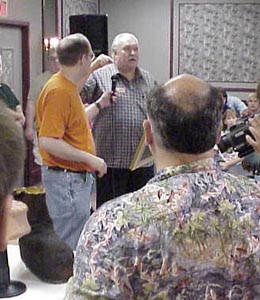 Ron Adams moderates as Bob Burns answers questions about his friend Glenn Strange. Note Glenn's Frankenstein headpiece and boots in the foreground.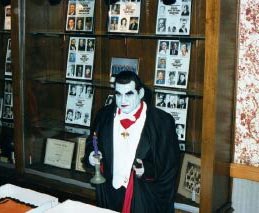 Ron Chamberlain as Count Dracula right off the cover of Famous Monsters #35.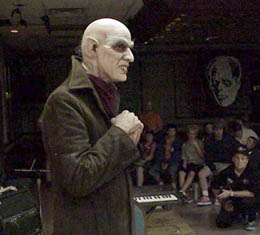 Count Orlok makes classic horror fans Schreck with delight with an un-live music performance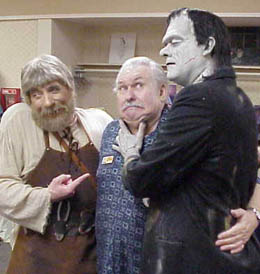 Bob seems a bit nervous about all the affection he's receiving from two new friends he met at the Bash.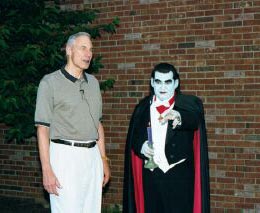 Son of Dracula. Bela Lugosi Jr. with his dad's most famous character.
.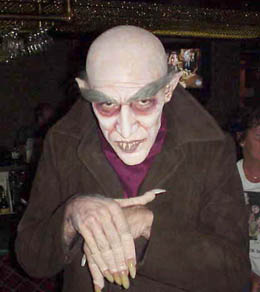 Nosferatu looking for something to quench his thirst in the hotel bar.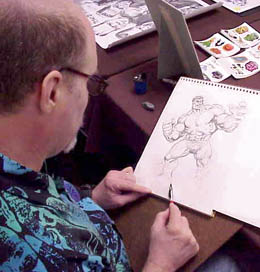 HULK BASH! Count Gamula himself does a Hulk drawing by request.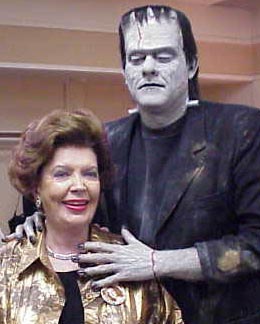 Dr. Edelmann's hunchbacked nurse Nina is reunited with an old acquaintance. Jane Adams enjoyed meeting many of her fans at this year's Bash.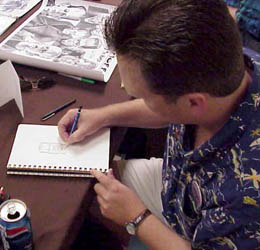 Sketchy Things artist Frank Dietz renders one of his creepy caricatures for a fan.