During the time Lon Chaney Jr. was Universal Pictures' top monster star he made some good friends at the studio. One friendship that seemed only natural in light of Lon's most famous persona, hairy Larry Talbot in THE WOLF MAN, was with a German Shepherd dog named Moose. Moose performed in several Universal movies including playing the "wolf" that bit Lon in THE WOLF MAN. During the making Chaney's various horror movies, no matter what gruesome guise covered the actor's hulking form, the faithful dog always recognized his good-natured pal, Lon. Unfortunately, the friendship was cut short when Moose was run over by a studio truck during the filming of COBRA WOMAN in 1944. It was a sad day for Lon, and for some of the most famous monsters on the silver screen.
Lon and Moose on the set of THE MUMMY'S TOMB (1942)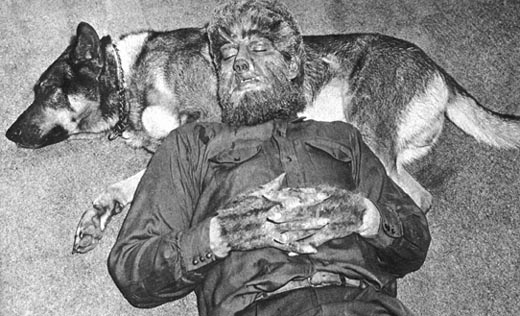 Relaxing between takes for FRANKENSTEIN MEETS THE WOLF MAN, fanged and furry friends, Moose and Lon.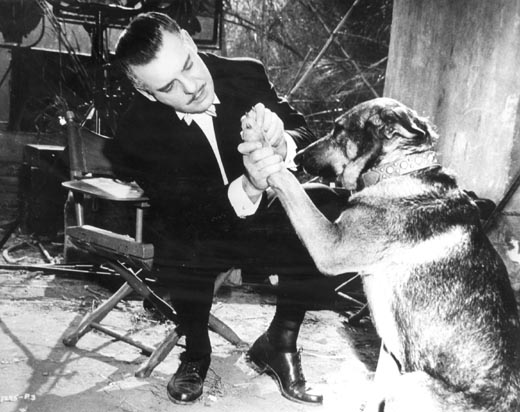 Moose gives Count Alucard pause. Lon takes a splinter from his friend's paw on the set of SON OF DRACULA.